Enjoy the misadventures of the Rubitts as they build a farm, exit society and learn the best ointments for goat teats…the hard way.
Our mission is to provide environmentally and ethically responsible, high-quality bath and body products, with a side of humor, a bit of art and a whole lot of goat milk from happy goats.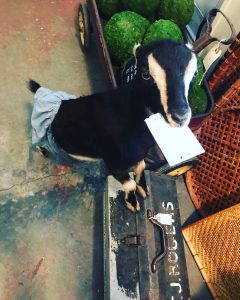 The Hairy Farmpit Girls formed as a small time farm blog back in 2014 when we began with a small flock of 4 chickens. From there, our farm and homesteading goals grew and grew until 2017 when we took the leap from Hairy Farmpit Girls just being a cute blog about 2 girls and animal husbandry into Hairy Farmpit Girls as a soap and bath and body product company.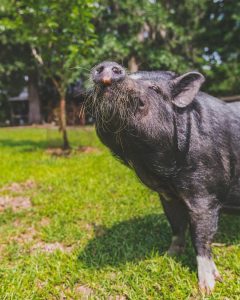 Our values of environmentally sustainable products and our love for animals keeps us honest. Our products are all vegetarian and our animals are never slaughtered or hurt for food or other practices. Our goats literally leap onto the staunchion to get milked and love being a part of this business. We are also very careful about where we source our oils for our lotions and soaps. Our soaps contain RSPO ethically and sustainably harvested palm oil and are packaged minimally, with paper that can be composted or recycled later.
We love our business and think you will, too! Follow along with us on Facebook for more adventures from the Hairy Farmpit Girls!