Our favorite little (well, not so little) porcine turned 4 today. The only way to properly celebrate a pig princess's birthday is with an all girl garden party. So we threw her a great one.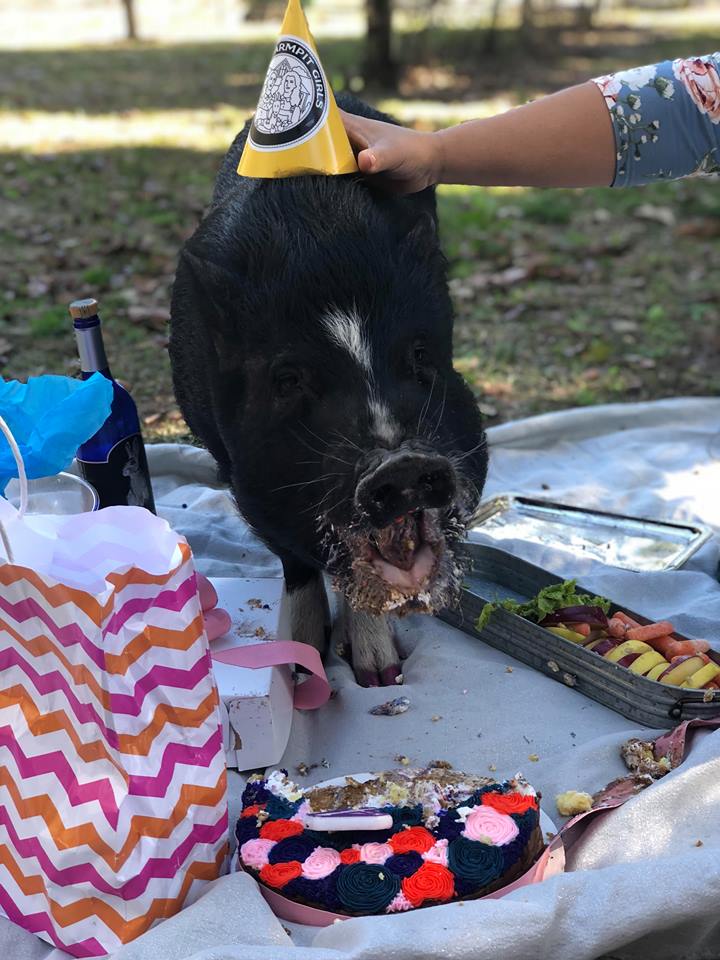 We had a cake made by C is For Sweets, a delicious little bakery in Brunswick, Georgia, owned by Roberta Pounds Terry.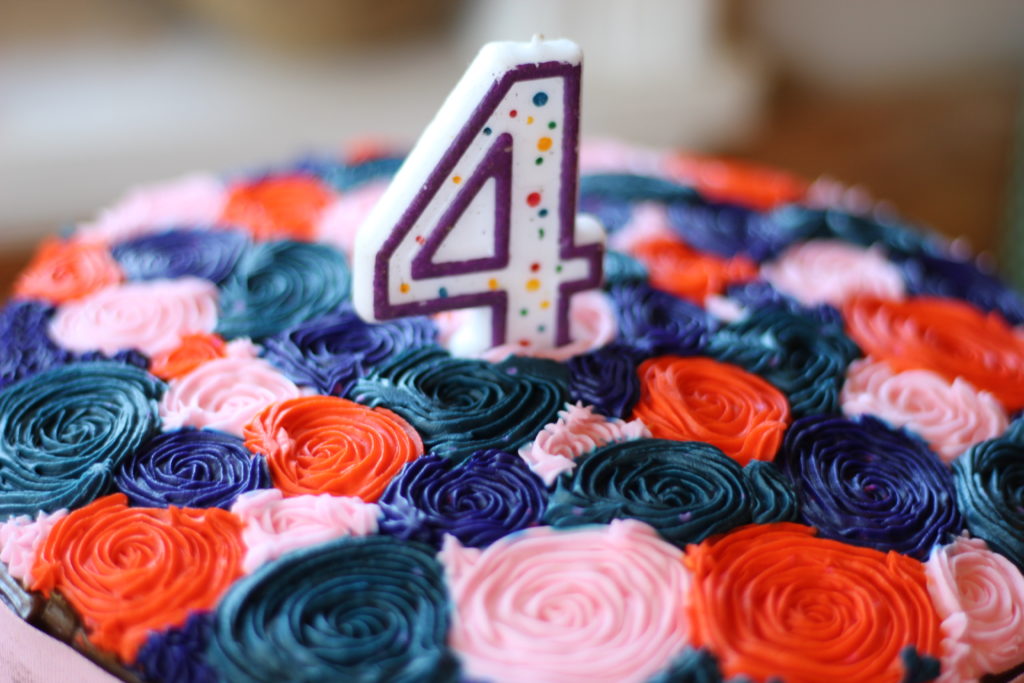 No proper southern lady comes to a party empty handed. Our guests brought champagne and presents for Tammy. We tried to help her get dressed in a tutu but she wasn't having it.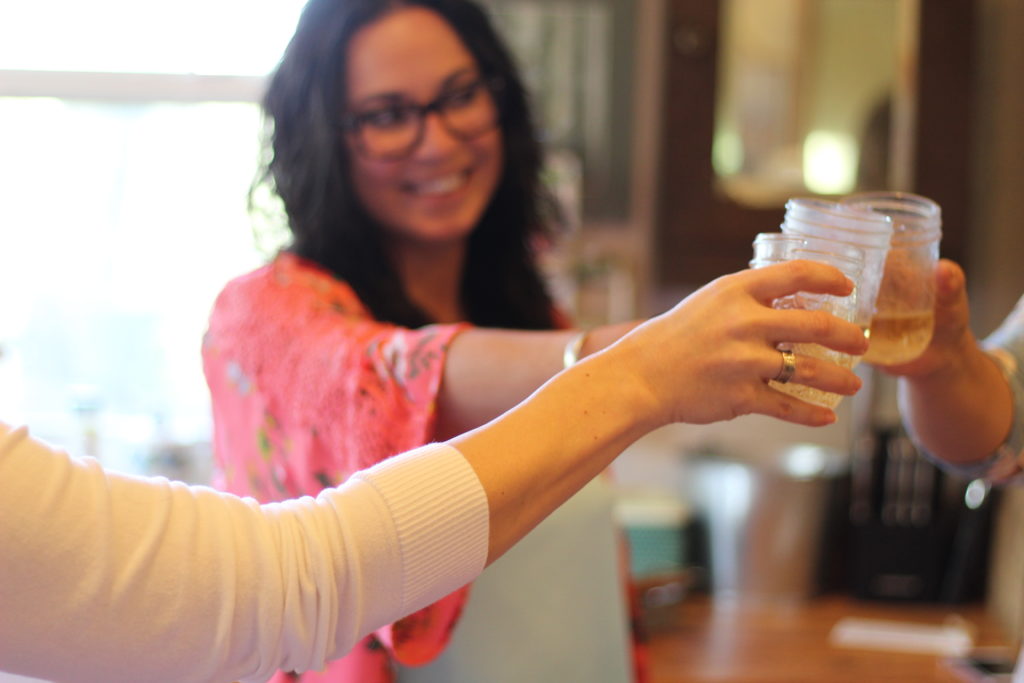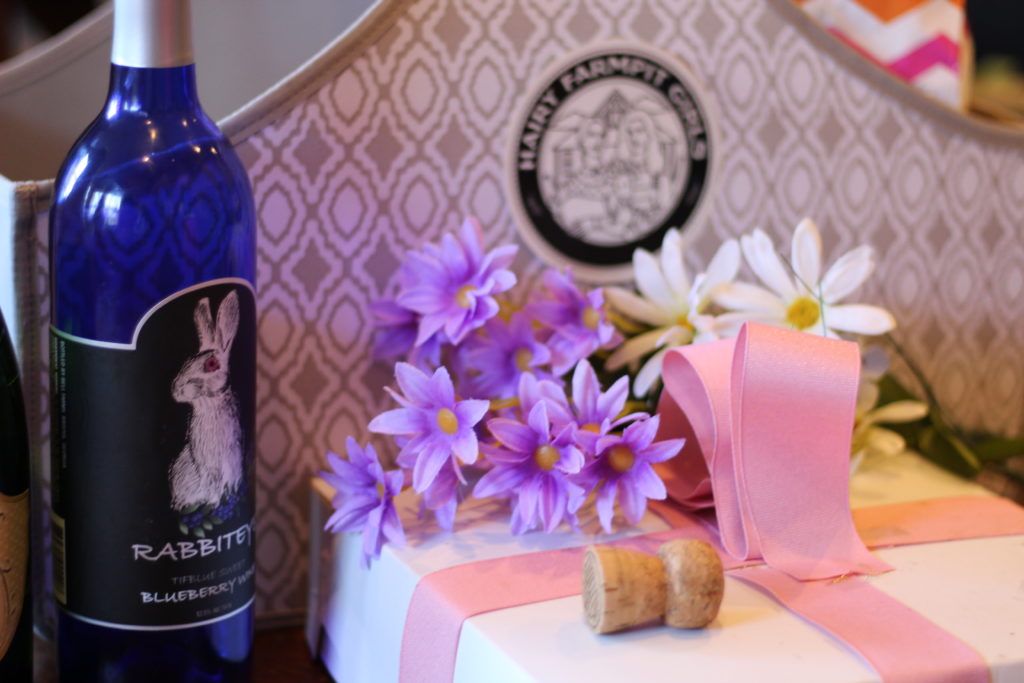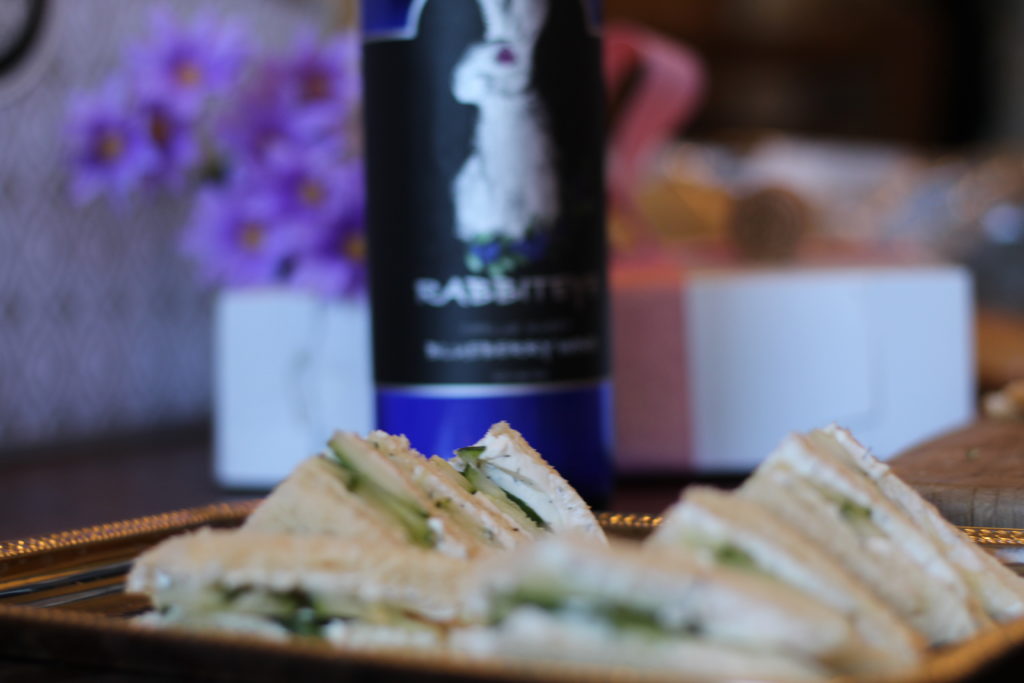 We had a beautiful spread of cucumber sandwiches, fresh fruit, cake, carrots and more! When we sent out invites for her party, we forgot to mention that everyone should bring their own food as all the good stuff went to the birthday girl.
When we first moved to South Georgia, we worried that people wouldn't really get us and we worried we would have to struggle to fit in. Luckily, we have found an amazing group of friends who didn't even question us when we asked them to come over, dressed for a garden party, for our pig's birthday.
5 women, all in their mid thirties, got down on hands and knees for a full body massage and pedicure for Tammy.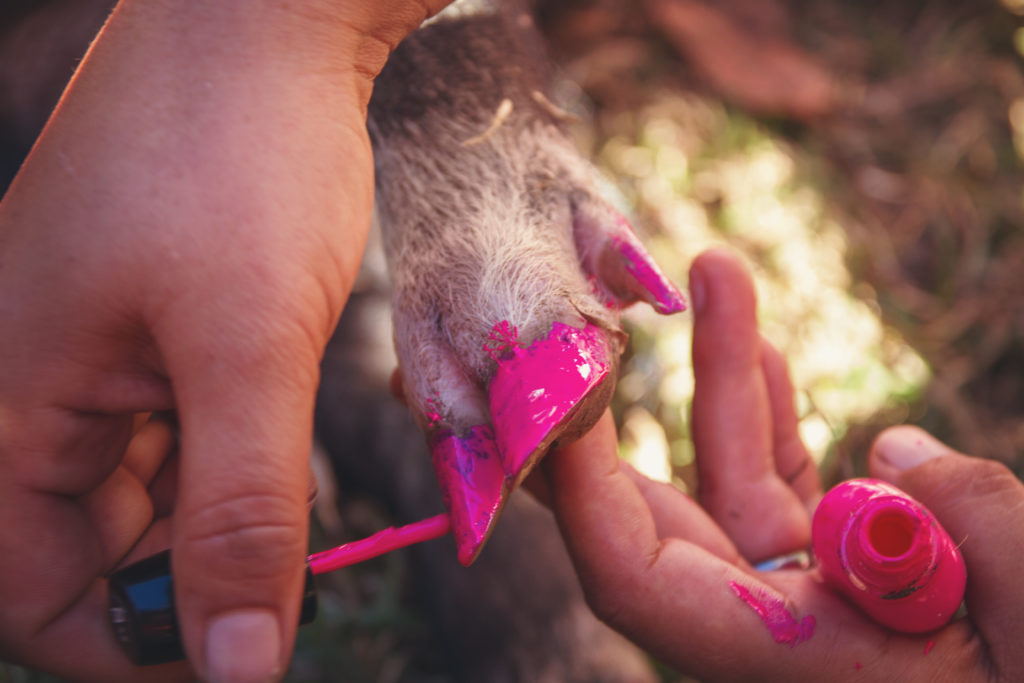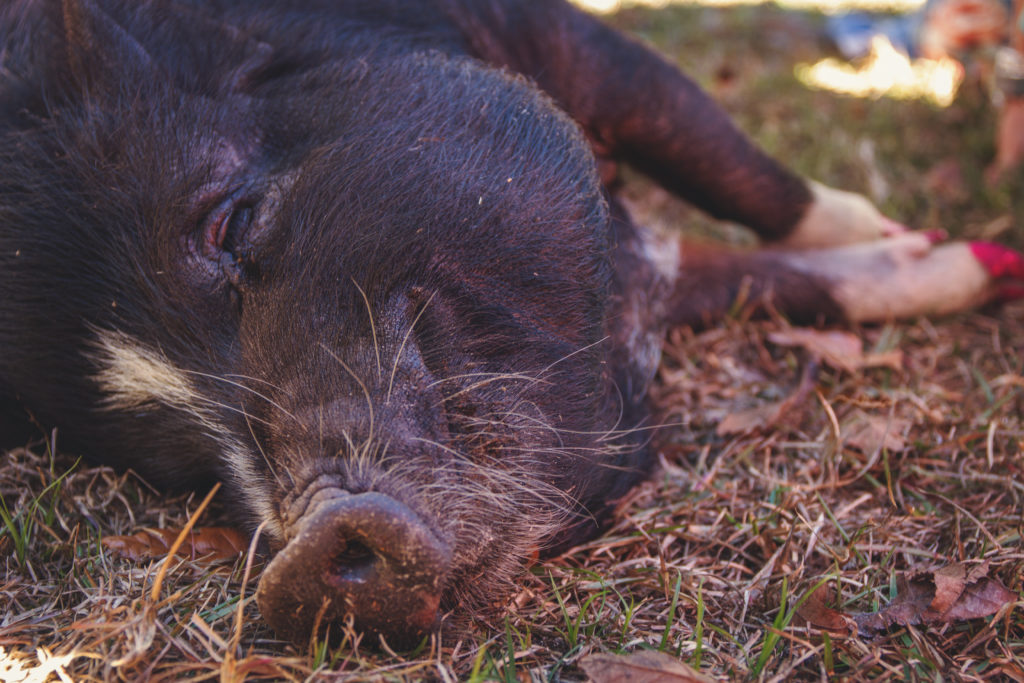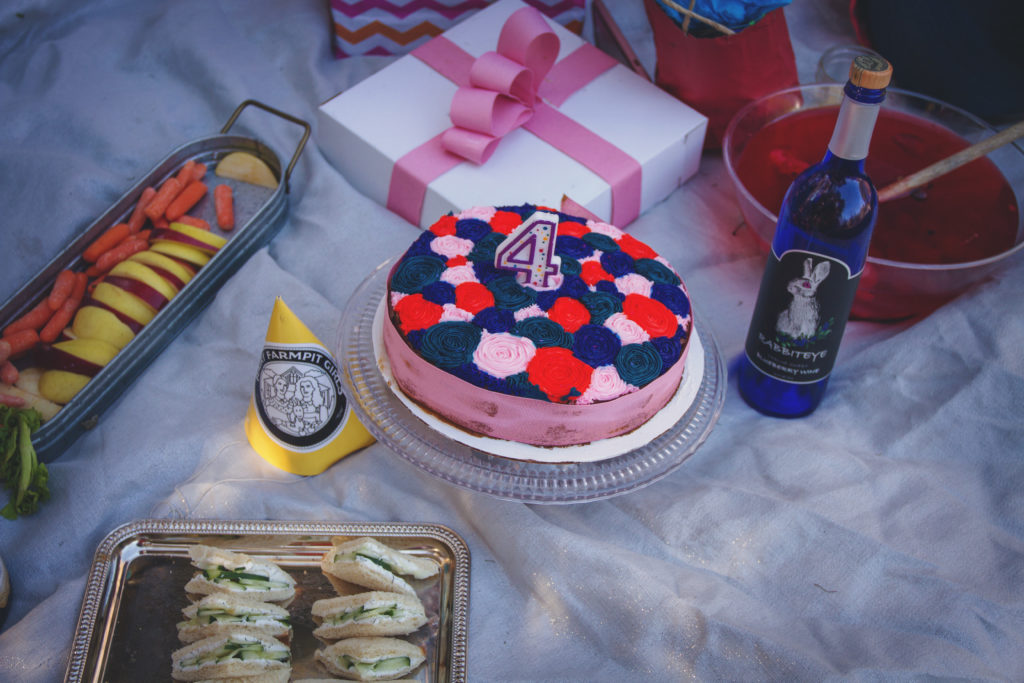 Soon, it was time to eat, so all of Tammy's girl friends gathered at her picnic table.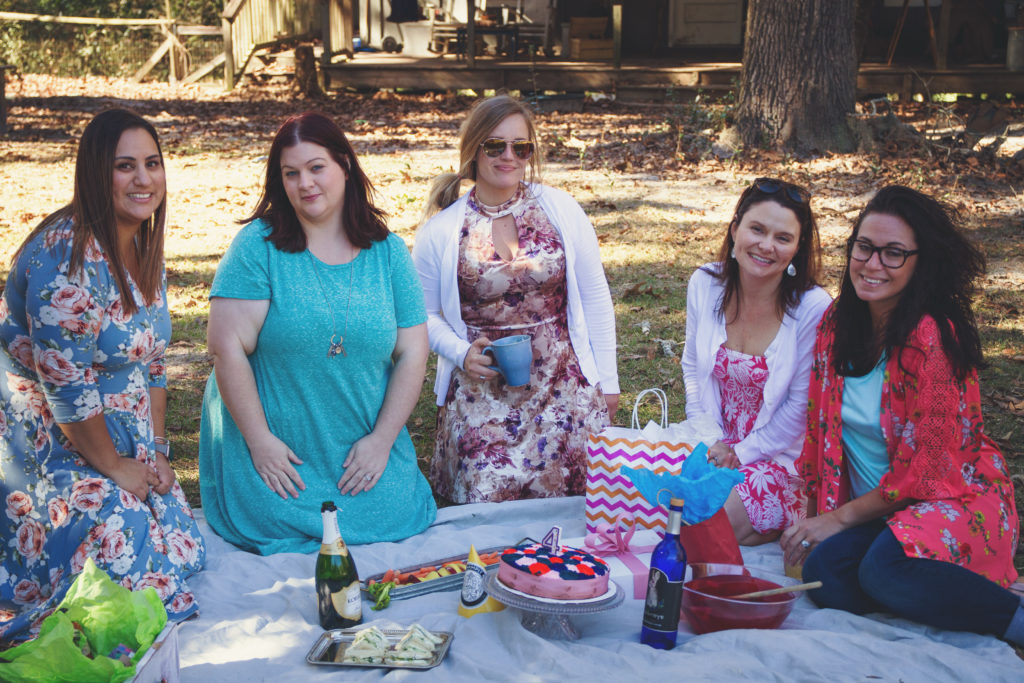 And then, the party began! Tammy was so excited by the beautiful spread! Photographer, Tiffany Renshaw, took beautiful photos and videos of the whole thing!